Resources
I created this page because I found it difficult to find good resources that will help people live a life that is beneficial for the Ocean and the environment in general. I constantly here that we need to live a healthier and more "eco-friendly" lifestyle, but it's difficult to do so when you don't know where to find the proper resources.
This Resource page will provide you with the guidance you will need to become an Ocean Conservation Leader in no time. I start by pointing you to some places where you can become more aware of some the the news happening in the Ocean. There are some great websites out there that cover the Ocean exclusively and they cover the science of it. there are other people out there who tell the ocean issues through various media, such as documentaries or You Tube shows (like me!).
I next point you to some resources that will help you reduce your impact on the environment. There are some links to companies that pride themselves on creating ocean-friendly products.
As a point of full disclosure, some of the links contain affiliates that provide me with a certain percentage of revenue if you purchase from these ocean-friendly companies. I use these companies because they are trying to build a better world by selling ocean-friendly products. any revenue that I make help me run SpeakUpForBlue.com.
Raise Your Awareness
Deep Sea News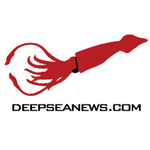 Deep Sea News is run by a number of Ocean Scientists who take pride in their research and communicating it to the public. Dr. Craig McClain is the chief editor of Deep Sea News and has dedicated most of his free time to create and build the website into one of the most visited Ocean Science Blogs in the world. Deep Sea News is known most recently for writing a set of articles that demystified the numerous myths that people were pushing about the impacts of the Japanese Nuclear Power Plant Fukushima leak stemming from the Tsunami that hit Japan in 2011.
Southern Fried Science
Netflix